A simple & effective penis enhancement treatment. 3rd generation of #1 medical penis pump. A safe method to improve erections. Harder Erections with Vacuum Therapy.
From €149 / $149 / 119 £ / 199 AU$-CA$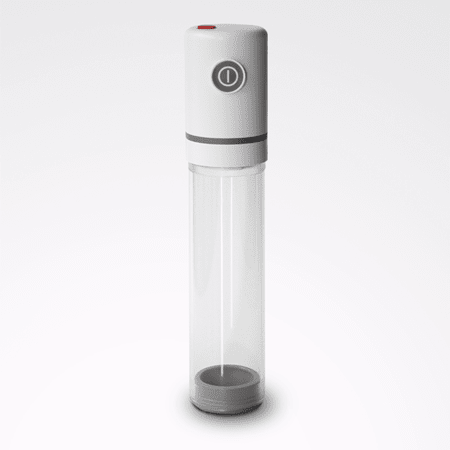 Androvacuum® is a vacuum penis pump conceived to help patients suffering from erectile dysfunction and sexual impotence, making the penis erect instantly with the use of lowered air pressure (vacuum). It can be also used for building up your sexual fitness and improving erections. In some cases the use of the vacuum penis pump also induces minor penis enlargement and correction of penile curvature caused by Peyronie's disease (PubMed).
ANDROVACUUM IS CLINICALLY TESTED
"CONCLUSIONS: Vacuum-therapy programs appear to be a consistent long-term option for patients experiencing either chronic or occasional impotence of any etiology"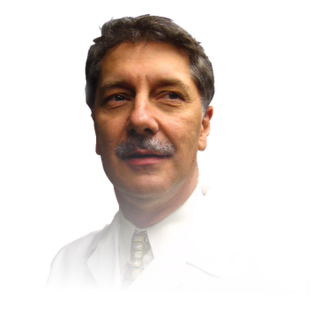 Dr. Hellstrom, Urologist, University of New Orleans, USA
+Studies
Vacuum therapy combined with psychotherapy for management of severe erectile dysfunction. Dr. Segenreich.Read Study
UK Management Guidelines for Erectile Dysfunction. British Medical Journal 2000. Dr. Ralph. Read Study
A pilot study on the early use of the vacuum erection device after radical retropubic prostatectomy. BJUI. Dr. Khöler. Read Study
Clinical Guidelines Panel on Erectile Dysfunction: Summary Report on the Treatment of Organic Erectile Dysfunction. The Journal of Urology. Dr. Montage. Read Study
WHEN CAN YOU USE ANDROVACUUM?
The Vacuum Penis Pump has been successfully used for decades for overcoming erectile dysfunction in men or as sex toys to produce instant erections. Recently though, studies have shown that, besides helping with erectile disorder and impotence difficulties, regular repetitive use of this penis pump device also improves natural erection capacity of penis. This has evolved into the idea of exercising the penis and the concept of sexual fitness (PubMed).

Your Sexual Confidence will grow!
Get great results with a high quality medical penis pump device (PubMed)
The ADAM test is a 1-minute test to check Testosterone Deficiency Syndrome.
1. Do you have a decrease in libido (sex drive)?
2. Do you have a lack of energy?
3. Do you have a decrease in strength and endurance?
5. Have you noticed a decreased "enjoyment of life"?
6. Are you sad and/or grumpy?
7. Are your erections weaker?
8. Have you noticed a recent deterioration in your ability to play sports?
9. Are you falling asleep after dinner?
10. Has there been a recent deterioration in your work performance?
If you have answered "Yes" to question 1 or question 7, or at least three of the other questions, you may have low testosterone levels and should speak to your doctor or nurse about checking them.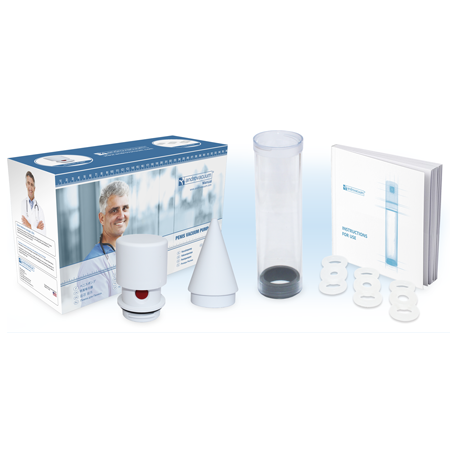 Only 149 € / $ 149
129 £ / 199 AU$-CA$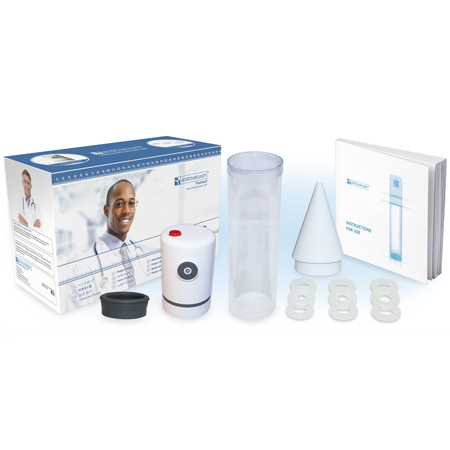 Only 199 € / $ 199
149 £ / 249 AU$-CA$

Androshopping LLC
16192 Coastal Highway, Lewes, DE-19958, USA
EIN, 300841570
Andromedical S.L.
6 Gran Vía, 4th, 28013 Madrid, Spain
VAT: ESB82545096